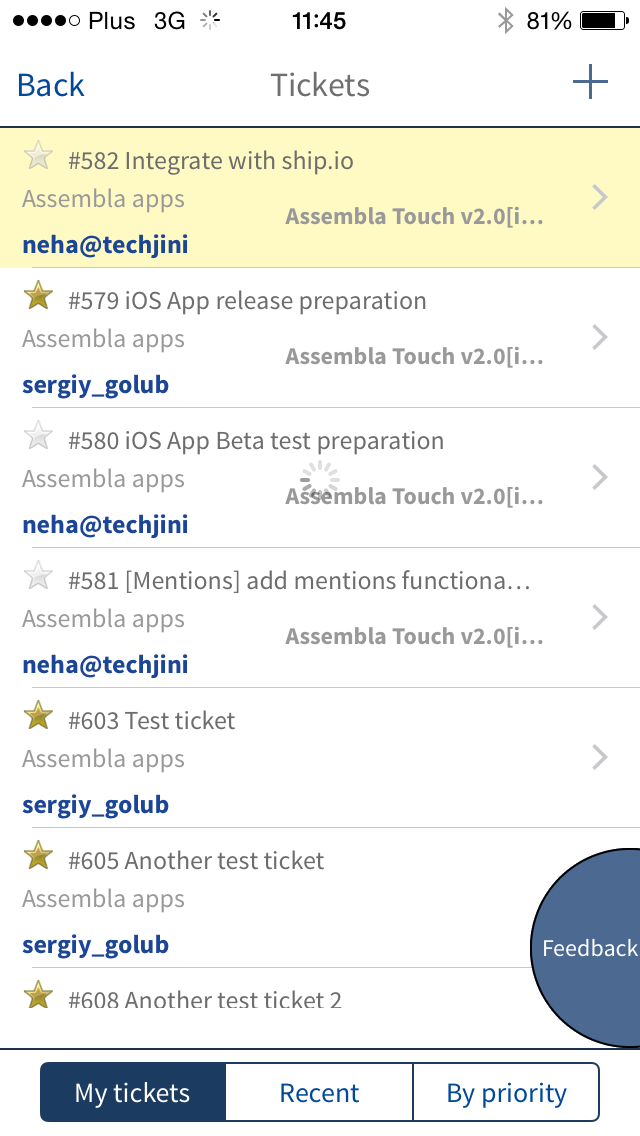 Assembla Touch is back with the new Tickets Edition! The primary use case of Assembla Tickets is when you aren't at your desk. The current version is only available for the iPhone and does not support offline mode.
To get this new and improved app, click here, or simply search "Assembla Touch Tickets Edition" in your AppStore application.
The interface is extremely straightforward: just log in using your existing Assembla account, or create one at http://www.assembla.com. From there it's easy to access followed tickets, recent tickets, and high-priority tickets by simply chosing your workspace, selecting a milestone, and viewing your tickets.