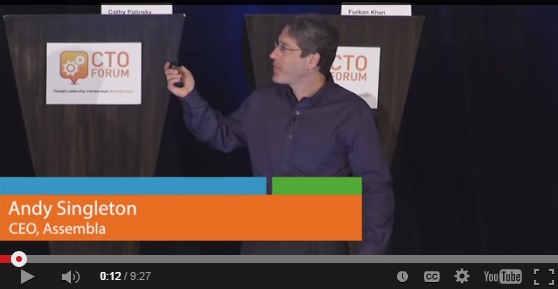 SaaS teams have to release more and more frequently to stay competitive. Even a large percentage of non-SaaS companies are moving towards Continuous Delivery. But how can you and your teams release more frequently without losing quality or efficiency?
Andy Singleton, CEO of Assembla, has given several presentations and wrote articles on Continuous Delivery. Recently, Andy spoke at CTO Forum's Rethink Engineering conference in San Fransisco. He shared tactics winning software teams are using to release faster, innovate faster, and reduce stress. He did an overview of MAXOS, or Matrix Of Services, methodology of software development that organizations can levarege for continuous delivery at a large scale.
You can catch Andy's entire presentation right here.